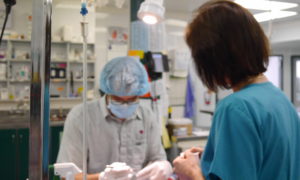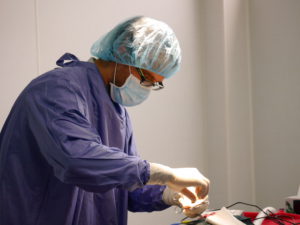 All routine surgery such as speying / neutering/dentistry is performed at the clinic every day with one and often two surgeons on duty all the time.
We also provide full surgical management for conditions such as twisted stomachs, bladder stones, fractures and caesareans, lump removal etc.
The clinic has a large area for hospital patients of all types with cages for over 50 animals including an isolation ward for the containment of infectious diseases.